ANNA HUMBERSTONE

Artistic Director & Founder of Hummingsong Choirs

Conductor of Maribella & Senisuara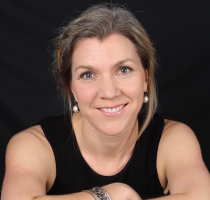 Anna Humberstone is an inspiring leader and passionate advocate for the extensive benefits of music, especially community singing, as an avenue to create social change.

Anna started her musical journey as a child, growing up in a thoroughly musical family in Sydney, she learnt a range of instruments and immersed herself in opportunities that harnessed her passion for creative expression. This included performing in various operas with the Australian Opera and musical ensembles within Sydney.

She persued her passion for Music Education and completed her formal training in music teaching at the prestigious Sydney Conservatorium of Music. Following qualification, Anna taught at several Sydney High Schools, in both the private and public sector, before moving to MLC School Burwood where she taught for 8 years. During her employment at MLC School, she was a classroom music teacher for years K-12 and designed and implemented programs with a range of teaching and learning strategies. It was in this environment, under the leadership and guidance of Karen Carey (subject of the award winning Best Australian Documentary 'Mrs Carey's Concert') that Anna gained extensive experience in choral conducting.

In 2005 Anna ran a 'Festival Choir' for 200 adults in remote, drought-stricken Mungindi. It was here that she first felt the power of community singing, the respite it provided from daily life and the capacity it provides for inclusivity and deep personal connection. This experience ignited a passion for the change of career direction that Anna would take in future years.

After her children were born, Anna took a leap of faith and instead of returning to classroom teaching, she created and built her first adult women's community choir in Gordon during 2012. Demand for additional choirs in other locations quickly led to the expansion of Hummingsong Community Choirs across the North Shore and Northern Beaches of Sydney.

Anna has inspired and mentored numerous conductors and young trainee teachers, who have taken this concept back to their own communities, expanding Anna's influence well beyond the Sydney Region and as far as two sister choirs that are now flourishing in The Netherlands.