MARNIE FAIRLIE
Conductor of Luana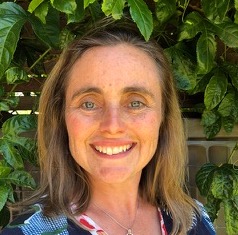 Marnie Fairlie graduated from the Sydney Conservatorium of Music with a Bachelor of Music Education and has 25 years of experience teaching classroom music in Preschool, Primary and Secondary schools across Sydney and London. As an ensemble director, she has conducted choirs, bands and chamber ensembles, performing and competing in various festivals and Eisteddfods.

Marnie's passion and advocacy for the importance of music education for children has led her to become a mentor for the Department of Education's National Music Teacher Mentor Program, implementing music programs into schools across Sydney.

Choral singing has always been a big part of Marnie's life, which started at a young age in the local church choir and Sydney Children's Choir and into adulthood including being a member of the London Symphony Chorus and Sydney Philharmonia Choirs. Marnie currently rehearses and performs with one of Sydney's community choirs, "Coro Innominata".

When not teaching, singing or conducting, Marnie enjoys listening to beautiful music and being in the outdoors, especially at the beach with her husband and two kids.