HEIDI PIPER
Conductor of Merindah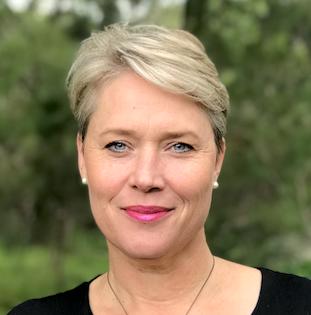 Heidi Piper has been singing or conducting choirs since the age of 8 and has attended numerous choral conducting workshops and master classes over the past decade, including the Gondwana World Choral Festival in Sydney in 2019. She co-conducted the Primary Arena Choir at the Schools Spectacular for their moving choir items in 2018 and 2019. She has also conducted the massed choir of 300+ children at the Department of Education's Choral Festival Program Primary Proms three times in recent years.

Heidi has fourteen years experience as a Primary School Music Teacher at Wahroonga Public School. She has managed the school choral program since 2011, with three choirs comprised of children aged 6-12. During her time at the school she has directed three whole-school concerts, numerous Harmony Day celebrations, countless choral concerts involving all three school choirs and increased the whole school's participation in the performing arts.

Heidi has a keen interest in the Orff Schulwerk approach to music education and has completed her Level 4 training. She has also completed some levels and many workshops with the Kodaly Association of Australia.
Heidi was a mentor with the National Music Teacher Mentoring Program in 2016 and has continued to mentor classroom teachers in a variety of schools. She has collaborated with Musica Viva in presenting workshops and providing online training for teachers wishing to improve their music teaching skills. Heidi has also worked as a casual academic lecturer in Music Education at Macquarie University.