KYLIE TYSON
Conductor of Karinya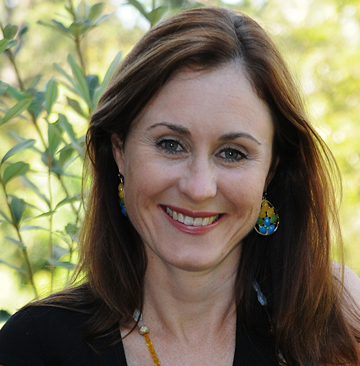 With over 25 years' experience of bringing people together to make music, charismatic conductor and music educator Kylie Tyson, loves to encourage people of all ages to sing and play.

A singer and trumpet player, Kylie graduated from the Sydney Conservatorium of Music with a Bachelor of Music Education. Since graduating, Kylie has worked extensively with students and adults throughout NSW, both in the classroom and on the podium.

In addition to working as a choral conductor with our very own Karinya Choir, Kylie currently directs bands at St Luke's Grammar School, Collaroy Plateau Primary School and Northern Sydney Symphonic Wind Ensembles.

Kylie has sung and played professionally with countless groups across Sydney and has adjudicated for numerous instrumental festivals including the Yamaha Festival, Ryde and the Northern Beaches Festivals.

Kylie's expertise and contribution to music education in Sydney led to her being invited to lecture at the University of Technology and the University of Western Sydney in Music Education. She has also been the author of numerous music education analysis and resource kits.