MELISSA KENNY
Conductor of Ayana & Alkira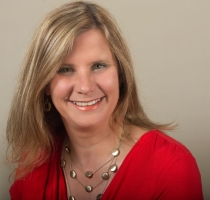 With over 20 years' experience of bringing people together to make great music, charismatic conductor and music educator, Melissa Kenny, loves encouraging people to sing with energy and passion.

A multi-instrumentalist with a Degree in Composition and a Diploma in Jazz, from the Sydney Conservatorium of Music, Melissa has sung, played and recorded with countless groups across many styles. From 'The Renaissance Players', to gypsy outfit 'Monsieur Camembert', from professional choir 'Cantillation' to 'The Wiggles', Melissa is as comfortable conducting 'Bach' as she is 'The Beatles' and loves any music that moves.

Melissa is the founder and Music Director of the 50-voice, award winning group 'Soulfood A Cappella' and is passionate to see people everywhere experience the joy and pleasure you feel, when you join your voice with others and sing!